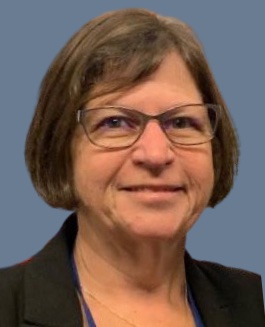 About Janice Hoffman-Simen, Pharm.D., EdD, APh, BCGP, FASCP
CALTCM: What is the background of your training, practice setting, and how many years have you been in practice?
Dr. Hoffman-Simen: I obtained my PharmD from USC and completed a postdoc residency at the University of Maryland at Baltimore in Clinical/Administrative Psychiatric Practice with an emphasis in geriatrics. In 2018 I completed my EdD in organizational leadership from the University of La Verne. My practice setting is the Los Angeles Jewish Health Grancell village where I am a consultant for the pharmacy and the Geropsych Unit. I have been a practicing pharmacist for over 30 years and a Board-certified geriatric pharmacist for almost 15 years. 
CALTCM: What are you passionate about in long term care?  How are you pursuing your passion? 
Dr. Hoffman-Simen: I believe the very old are receiving many unnecessary meds. Daily, I work towards improving monitoring of medications, reducing and discontinuing medications such that medication therapy is optimized.  
CALTCM: What advice would you give to a new graduate contemplating a career in long term care?
Dr. Hoffman-Simen: Communication skills are of essence. Knowing how to say things to family members and staff can make all the difference in patient care. Being able to motivate people to embrace their jobs and do great things for our patients is heartwarming.
CALTCM: What additional training do you wish you had that may help with your current practice?
Dr. Hoffman-Simen: I wish I had more financial training – I think business skills are an added bonus for healthcare. 
CALTCM: How has CALTCM impacted your practice?
Dr. Hoffman-Simen: CALTCM has helped me to be a better team member. In particular, CALTCM has improved my comfort and communication with prescribers.