The Wellness Committee invites you to participate in the CALTCM Book Club.  
What is a Book Club?
Book clubs provide an opportunity for readers to share information and the pleasure of reading. The main purpose of establishing book clubs is to encourage people to read and share information. One of the most critical steps in establishing a book club is identifying people who are already passionate readers. If you like to read, we want you to join us.
The CALTCM Book Club discussions will be held virtually.  The first book has been selected by the Wellness Committee, but future books will be selected by the CALTCM Book Club.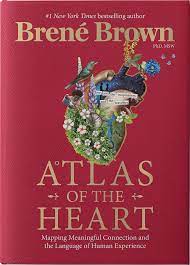 Atlas of the Heartby Brene Brown, PhD, MSWThe book is available in libraries (see note below), audiobooks, and all major bookstores and retail stores.  If purchasing online, consider ordering through AmazonSmile and designate CALTCM as your charity of choice - CALTCM will receive a small percentage of your purchases - at NO cost to you.  Note: Libby is an app for your smartphone that connects you to multiple libraries, you can borrow both e-copies and audiobooks.   Discussion InformationHappy Hour Book ClubNext Meeting: Thursday, January 19, 2023 - 6:30pm 

Register in advance for this meeting:
https://us02web.zoom.us/meeting/register/tZYrc--orT0oGdwrwcmKmY8k0GYG-MbBgwjP 

After registering, you will receive a confirmation email containing information about joining the meeting. See you there!