Become A CALTCM Member!
Joining CALTCM is easy and the benefits of networking are endless!  Networking is a highlight for all our members - whether they are seasoned professionals or new to their field. You can connect with the CALTCM community by using CALTCM's app (networking with your colleagues will be a breeze). 
We've noted a few membership highlights below:  (
Need assistance? 
Call (888) 332-3299 or email us at:
[email protected]
)
| | |
| --- | --- |
| ~ Discounts to CALTCM educational events | ~ Full access to CALTCM COVID-19 Webinar Series |
| ~ Access to CALTCM Mentorship Program | ~ The CALTCM e-newsletter, the CALTCM WAVE |
| ~ Exclusive toolkits and resources | ~ and much more... |
On-Demand: Infection Preventionist Orientation Program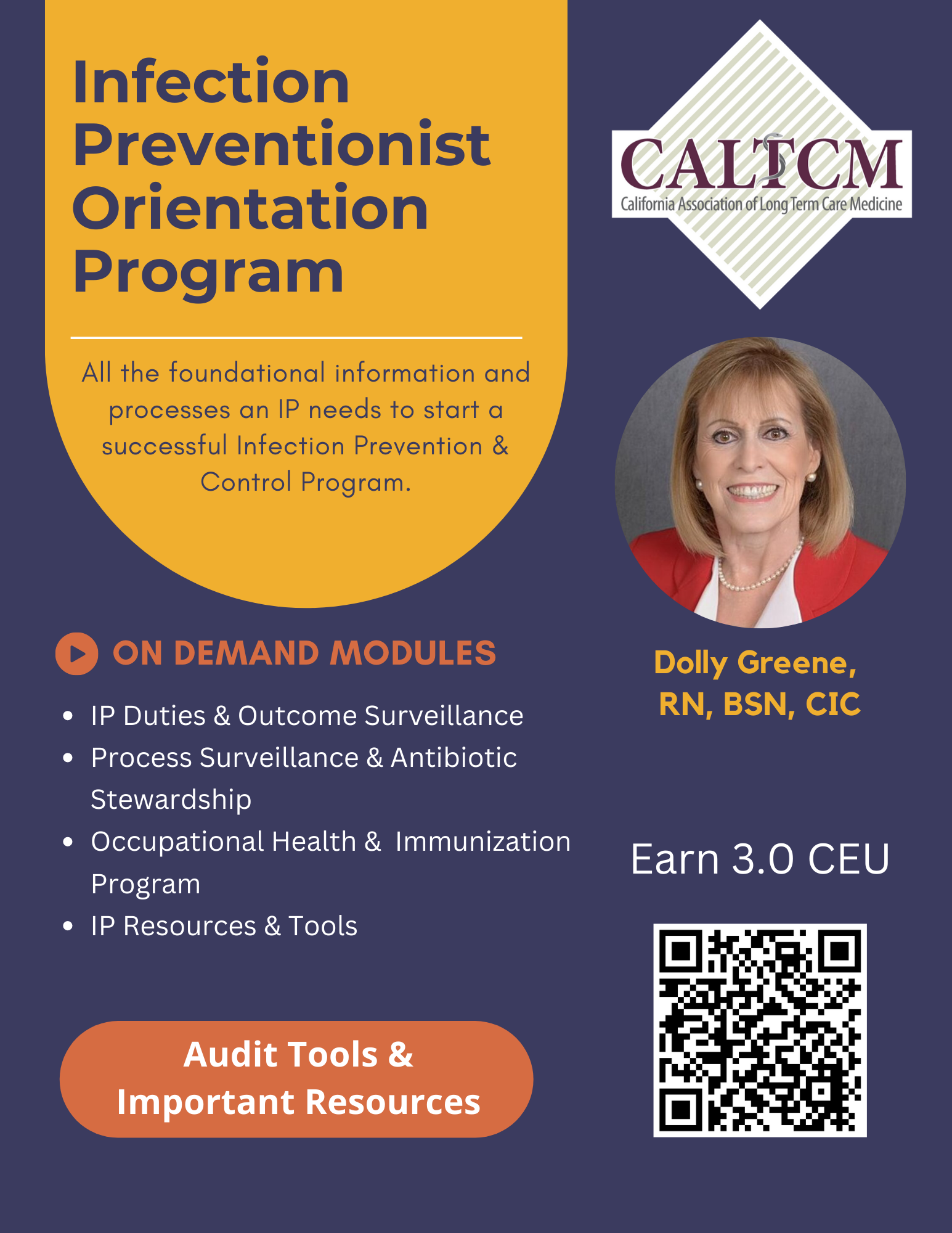 CALTCM is proud to present the Infection Preventionist Orientation Program. This "on-demand" program provides all the foundational information an Infection Preventionist needs to get started in their role through four (4) training modules. This activity has been approved for 3.0 contact hours (BRN). 
Learn About Becoming a Certified Medical Director
Take a few moments to understand the California requirement (AB 749) and the process to become, maintain, or reinstate the Certified Medical Director (CMD) credential. Do you know that CALTCM's educational events offer ABPLM credit to help you fulfill your requirements?  We've outlined the steps you need to take to become a CMD, we have several resources to help you along the way.  CALTCM's app has a special forum dedicated to all your CMD questions, join the discussion today.